Industrial and commercial roof-top centrifugal fans and up-blast wall and roof ventilators. Sales of propellr wall and roof exhaust fan ventilators and blowers.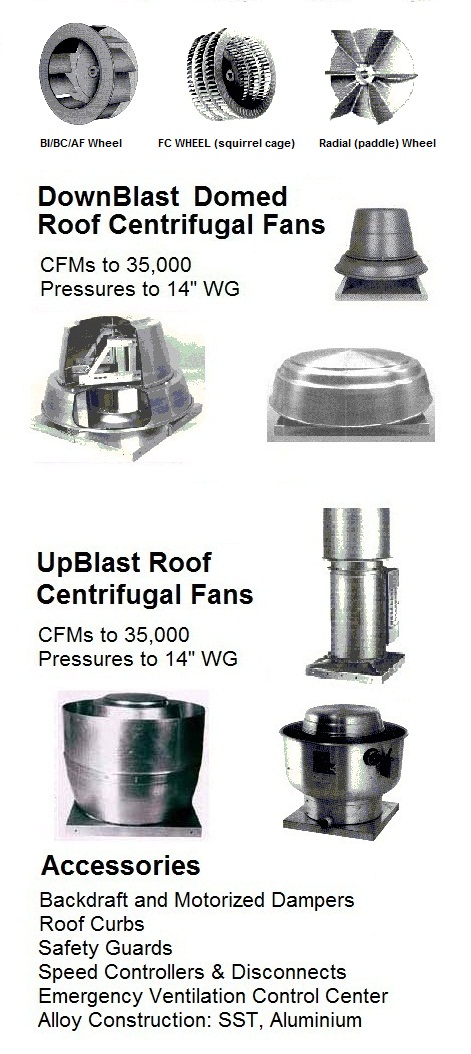 Stock of tubeaxial & vaneaxial inline duct fans, blower and fan repair / balancing, replacement centrifugal and axial fan blades, axial duct fans, aluminum pressure blowers, FRP ventilators, dust collectors blowers fans, dust collection fan ventilators, high temperature oven circulation fans, explosion proof ventilatoprs, spark reistant fans and blowers, induce & force draft fans, fan blower impellers.
Engineering of Twin City Aerovent fans, CBC Chicago Blower fans, Acme fan ventilators, New York Blower, ILG American Coolair fans, fans for building ventilation, industrial high temperature oven fans, furnace blowers, leader ventilators, Delhi fans, negative pressure ventilators, USA industrial fas blowers, explosion proof pressure blowers, blower air knives, high temperature pressure blowers.