OEM industrial process fans and high pressure blowers industrial sales. Quick ship of stainless steel SST and fiberglass FRP heavy duty industrial ventialtors and heavy duty fans.

For applications ranging from the latest high-speed locomotives to industrial cleaning vehicles, Canada Blower can design a fan to satisfy OEM cooling, ventilation and other air movement needs. Through concept engineering, prototype and production, Buffalo Blower - New York provide a complete service for OEM air movement needs. Our OEM experience spans a wide range of applications from custom-designed, heavy-duty fans for use in locomotives and off-highway vehicles to standardised, light duty commercial air handling fans.
Canada Blower make OEM centrifugal fans for traction motor cooling, inverter cabinet cooling, dynamic braking grid cooling, inertial filter exhaust, alternator cooling, generator cooling, radiator cooling and cab ventilation. Low-maintenance, high-reliability designs are avilable for applications where shock and vibration are problematic. Corrosion-resistant coatings and low noise compact designs can also be provided. Canada Blower have quality assurance and performance testing to ensure your OEM fan will perform in the toughest working environments. We can provide finite element analysis (FEA), vibration and shock testing, accelerated life cycle testing and sound testing.
Industrial cooling fans are designed for cooling towers, heat exchangers and steam condensers. They range in size from fans for packaged cooling systems to fans up to 70 feet diameter for cooling towers. Each cooling fan designs has its own unique characteristics in terms of efficiency, noise levels and application. We have developed our cooling fans over the last 50 years and offer the most reliable and quietest cooling fans available. Cooling fans are widely used in the power and petrochemical industries and for large scale HVAC applications.
Canada Blower E-Series cooling fans, the most widely supplied by Howden, are available in three different blade profiles, ENF, ELF & ELFA, for application in cooling towers, air-cooled heat exchangers or air-cooled steam condensers. The E-series offers the choice of a highly efficient impeller and/or a low noise solution.
The Canada Blower cooling fan blades have an integral shaft, are positioned on the fan hub-plate by aluminium blade supports and are fastened by U-bolts for simple field assembly and blade pitch adjustment. Cooling system enhancement can add capacity to the existing equipment and possibly reduce noise levels as well. Alternatively, existing cooling fan capacity can be provided at significantly lower noise levels. The demands placed on a cooling system often change over time, and its capability may no longer match today's requirements either in terms of capacity and/or the noise it generates whilst in operation.
Where the production capacity has increased, or needs to be increased, the cooling system may form a bottleneck. A fan replacement offers the following advantages over a system extension:
• Fan capacity can be quickly and easily increased.
• No extra space is required.
• There is no need to shut down the complete cooling system. Cell-by-cell replacement means continuous operation can be maintained.
• Limited investment is required.
• Staged implementation is possible, to test the results in practice before proceeding with a full scale investment with a clear return.
• Noise is reduced at source through the use of super-low noise or ultra-low noise cooling fans.
• Noise reductions of up to 18 dB(A) can be achieved without any reduction in the cooling performance.
• On some occasions, noise reduction can be combined with an increase in performance.
Canada Blower is capable of offering the following services:
• Initial assessment of the possibilities.
• Thorough performance analysis to confirm the initial findings.
• Detailed report on the proposed equipment selection and projected fan performance enhancement.
• Site measurements followed by a detailed engineering phase.
• Project management to ensure that delivery is to specification and on time.
• Installation and commissioning by experienced Howden supervisors.
• Performance measurements to confirm the result.


Canada Blower fan applications:

Baghouse Systems​

Fabric Collectors​

Bin Vents​

Dry Electrostatic Precipitators​

Wet Electrostatic Precipitators​

Mechanical Collectors​

Wet Scrubbers & Dry Scrubbers​

RTO's- Regenerative Thermal​

TO's- Thermal Oxidizers​

Oxidizers​

Concentrators​

Biofilters​

Noise Control Enclosures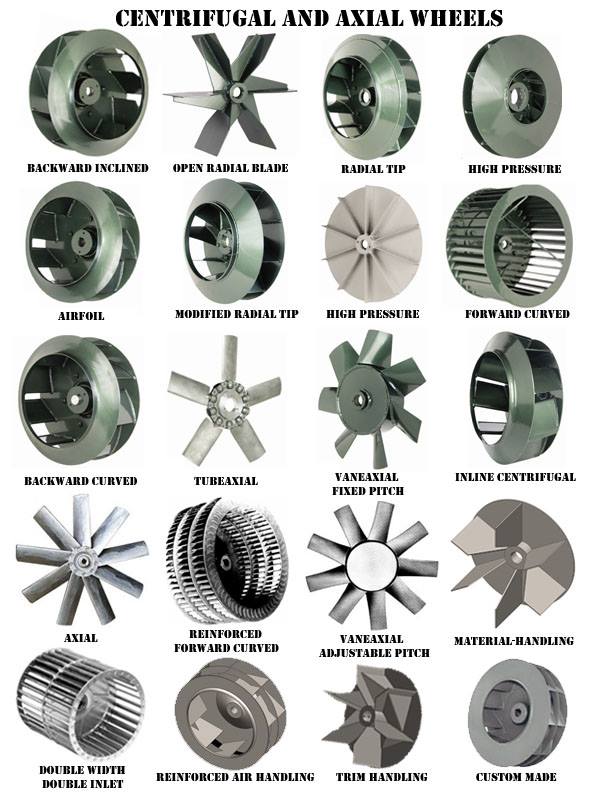 Quick supply of idustrial axial fans, air circulation ventilators, warehouse ventilators, high volume ventilation fans, hot air ventilation fans, industrial exhaust fans, portable industrial blowers, garage ventilators, PRV roof fans, explosion proof pressure blowers, wall ventilators, fan wheel blades, combustion pressure blowers, pvc ventilators, ID fans, FD fans, force draft ventilators, induse draft blowers, propylene & FRP PVC ventilators, spark-resistant blowers, sealed ventilators, dust collector ventilators & fans.